The theme for this t
wo week challenge
at
Morgan's ArtWorld
is "For the Men". This guy is certainly masculine in his warrior stance. I thought that just his image alone was so intriguing. That's why I cropped the image to show just this warrior. The artistic work makes this an easy color. The original image is so finely sketched and every line just perfect. I will work on this image as a whole later this year, but I just had to work with this strong image first.
The challenge may be for the guys, but (heart beats faster) he certainly isn't hard to look at for the women either. I hope you enjoy the card because it was delightful to color in. Come join the challenge and have some fun.
Original stamp below. The entire image is beautifully done.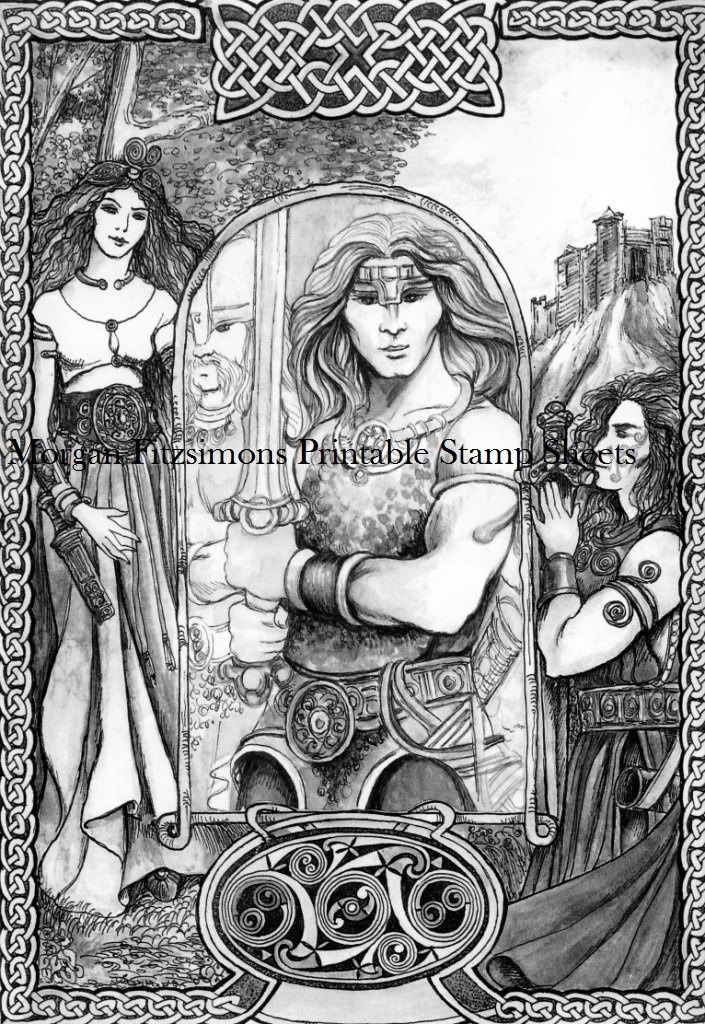 Arlene, DT - Morgan's ArtWorld